What's new in the world of packaging?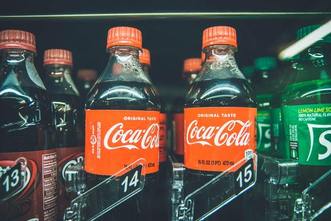 This blog looks at the Government's war on plastic with bold new moves to tackle single use packaging.
Environment Secretary Michael Gove announced the bottle and can deposit return scheme moves earlier in the year.
He said: "We can be in no doubt that plastic is wreaking havoc on our marine environment.
"It is absolutely vital we act now to tackle this threat and curb the millions of plastic bottles a day that go unrecycled. We have already banned harmful microbeads and cut plastic bag use, and now we want to take action on plastic bottles to help clean up our oceans."
What are the details of the plan?
The scheme will cover all drinks containers in England, writes The Guardian. Whether plastic, glass or metal, all will be covered by a deposit return scheme.
The forthcoming scheme is intended to cut the litter polluting the land and sea by returning a small cash sum to consumers who return their bottles and cans. Similar schemes already operate in 38 countries, and campaigners have worked for a decade for its introduction in England.
Fees vary depending on the size of the bottle or can, and many use "reverse vending machines" to automate the return. In terms of numbers, the broadsheet estimates that at present just 43% of the 13bn plastic bottles sold each year in the UK are recycled, and 700,000 are littered every day. In Germany, a deposit scheme was introduced in 2003 and 99% of plastic bottles are now recycled.
The Green party's co-leader Caroline Lucas, a member of the Environmental Audit Committee of MPs which backed a new scheme in December, told The Guardian: "After a long delay it is good to see the government moving forward on this issue. This scheme should have been introduced long ago, and it is just the tip of the iceberg when it comes to reducing plastic waste."
The Doran Packaging view
At Doran Packaging, we are firmly behind the most sustainable forms of packaging – after all we have an extensive and ever-increasing range of environmentally friendly packaging including compostable cups, food containers and paper straws!
It's great that the UK is getting to grips with the logic of deposit schemes, and putting in place sensible measures. We will watch this space, and keep you informed as the scheme moves forward.
Indeed, we will alert you to any moves we make regarding our product ranges, or how we may react as the deposit date approaches.
What happens next?
The Government says it will introduce the deposit return scheme in England for single use drinks containers (whether plastic, glass or metal), subject to consultation later this year.
The consultation will look at the details of how such a scheme would work, alongside other measures to increase recycling rates. For the consumer, a good guide can be found by looking at similar schemes, which already operate in countries such as Denmark, Sweden and Germany.
These see consumers pay an up-front deposit when they buy a drink, ranging from 8p in Sweden to 22p in Germany, which is redeemed on return of the empty drink container.
Article by the Energy Advice (SECR) Hub. (Photo courtesy of neon signs and surge protection device firm A1 Designs)