Free Delivery
On all orders over £150 ex VAT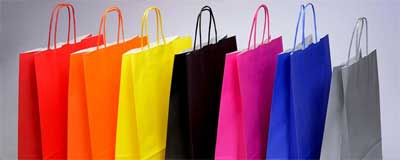 Free Delivery
On all orders over £150 ex VAT

Bio-Degradeable Cups
Completely compostable,
Made from certified biodegradable raw materials

Compostable Food Containers
Deli Boxes and Food Pails are ideal for the grab
and go and take away markets

Rope Handle Paper Carrier Bags
Would you like your paper carriers printed?
We offer a popular personalised branding service

Black Ripple Cup
Disposable paper cup with a ripple wall is designed
to keep heat in and not require the use of a clutch or wrap.

Environmentally Friendly
Food Containers
Made from a natural, sustainable and renewable resource

Cardboard Boxes
We stock a wide range of both
single and double wall cardboard boxes
Welcome to Doran Packaging - A specialist in environmentally friendly packaging
Doran Packaging is a well-established, family-owned and run business with over thirty five years' experience in sourcing and supplying packaging both locally and nationally.
Our broad range of products, including paper carrier bags, twist handle carriers, disposable cups and bubble wrap, meet the needs of a huge spectrum of businesses large and small, from food wholesalers, fashion boutiques, retail outlets and internet sellers to butchers, dentists, restaurants and factories.
We also have an ever-growing range of environmentally friendly packaging products including compostable cups, food boxes and containers.
Whether you run a small internet business from home, an industrial or multi outlet company, or you just want party bags for your wedding, you will find what you're looking for here.
Recent blog posts
Posted:

November 21, 2018

This blog looks at the Government's war on plastic with bold new moves to tackle single use packaging.

Environment Secretary Michael Gove announced the bottle and can deposit return scheme moves earlier in the year.

He said: "We can be in no doubt that plastic is wreaking havoc on our marine environment.

"It is absolutely vital we act now to tackle this threat and curb the millions of plastic bottles a day that go unrecycled. We have already banned harmful microbeads and cut plastic bag use, and now we want to take action on plastic bottles to help clean up our oceans."

What are the details of the plan?

The scheme will cover all drinks containers in England

Read more »

The complexities of how packaging works, and what's truly the top sustainable option can be confusing. Here's Doran's quick explainer on the intricacies.

Firstly, it's crucial to define what it is these terms actually refer to.

Compostable

In the UK, there are several different certifications, all of which all claim to set the best standard for 'compostable'. The most widely recognised is BS EN 13432's criteria, which among other elements sets times for how quickly packaging breaks down, and sets criteria for safe levels of chemicals in the end compost.

In addition, there is a home compostable standard, OK Compost, which sets safe levels for composting

Read more »

So, it's almost Christmas time, the busiest time of year for shops, retailers and online stores. As customers flock through your doors, have you thought about gift packaging options for their purchases?

Here at Doran Packaging UK we provide various packaging products which are considered to be eco-friendly and sustainable alternatives, plus a few other goodies…

Read more »